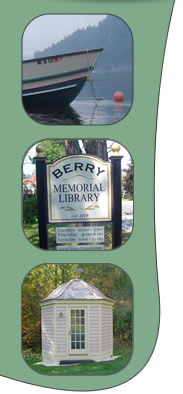 [larger image]

[larger image]

Carved Custom Signs...a New England tradition since the 1600's, are better in every way:
Quality custom signs are the most effective yet least expensive form of advertising which will be on the job 24 hours per day, seven days per week.
Well designed and executed carved custom signs will set your home or business apart from the neighbors and the competition.
Carved custom signs catch the eye better than flat vinyl or painted signs, distinguishing your business and attracting customers.
Our exterior home signs and business signs are carved on composite materials that are 100% waterproof and will not warp, split, rot or crack like typical exterior wood signs
We can also create beautiful carved wood signs for interiors or sheltered locations.
We can create rustic wood signs, park signs, welcome signs, and trail signs for camps and trail systems.

Some of our typical customers from the Portland, Maine, area include:
Businesses Libraries Churches Resorts Municipalities
Condominium associations Housing subdivisions
Residences Camps and cottages Trail systems Land Trusts

Salt Water Workshop…your best choice in Portland, Maine, for custom signs, home signs, wood signs, personalized signs, business signs, door signs, store signs, welcome signs, and any other customs signs you can think of.

The Salt Water Workshop in Portland, Maine, will work with you to create custom signs that will provide long lasting appeal to your business or residence for years to come. CONTACT US today for a free consultation!




[larger image]




[larger image]

Carving a sign with a CNC router enables a precision that's hard to get by hand carving, making the job more efficient, thus saving you money. Design changes can be made on the computer, eliminating costly errors in the end.